New Car Tires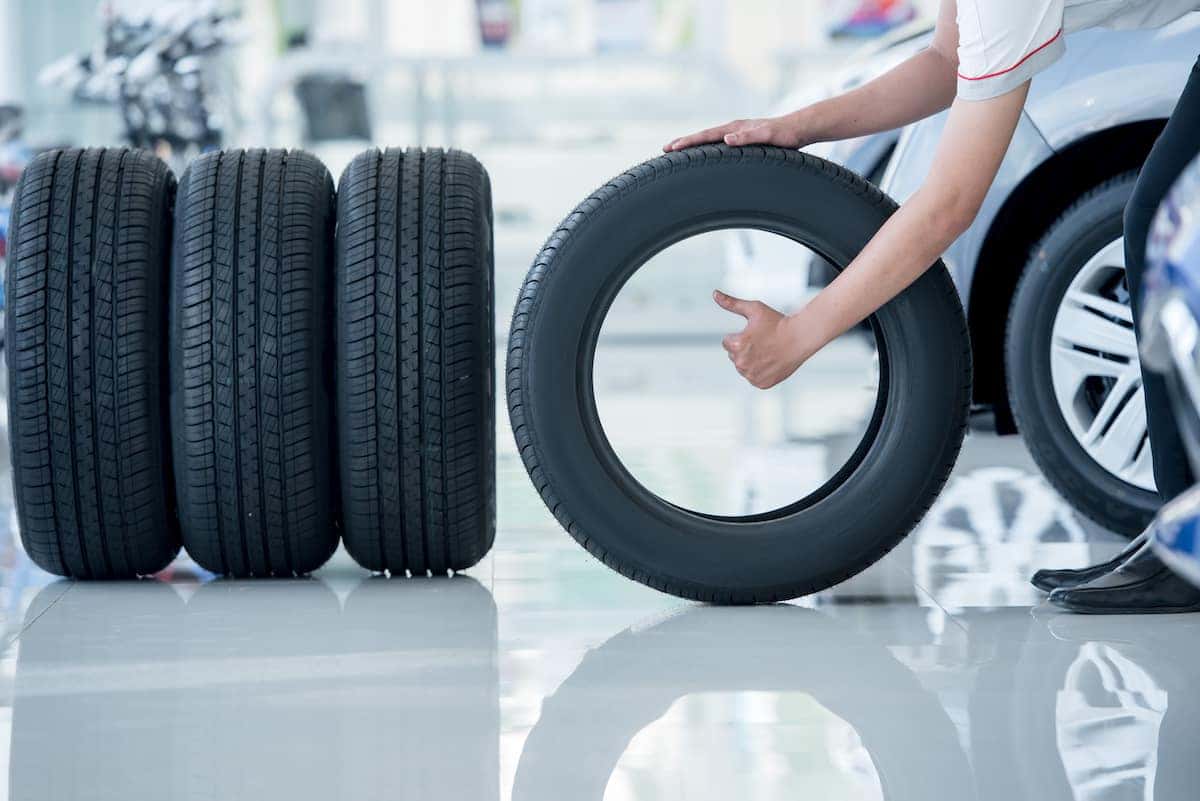 The tires on your vehicle help maintain proper performance, safety, and elevate the overall exterior design. Tires take a vehicle to sleek or rugged and everywhere in between. No matter what your tire needs are, the service center at Arrigo Chrysler Dodge Jeep Ram of Fort Pierce, is here to help you find the right fit.
Tire Shop Near Me
Arrigo Chrysler Dodge Jeep Ram of Fort Pierce is pleased to offer a variety of tire brands you know and trust. With our variety of instore options we can help you find the right tires for your car, truck, or SUV.
Once we find the perfect tire fit for your wants and needs, we can install them onsite to help get you back on the road as soon as possible. We are committed to offering you the best service around so be sure to check out our service deals!
How Do I Know When It's Time For New Tires?
Following a regular tire maintenance schedule, will help elongate the lifespan of your tires. Our service center offers tire rotations to help you maintain your tire performance. Doing this helps equal the wear and tear across each tire.
There are several indicators to look for when debating new tires. A simple penny check will tell you if the tread is too low to be driving on your tires. Put a penny head first into the tread, if you can see Abraham Lincoln's head your tread may be too low. Additionally, any holes or gashes are indications you might need new tires.
Find New Tires in Fort Pierce
With the constant rain or shine and endless off pavement driving opportunities in Florida, it's important that your vehicle has high performing tires. If you have any further questions about our new tire inventory, please contact Arrigo Chrysler Dodge Jeep Ram of Fort Pierce.
To begin the service process do not hesitate to make an appointment online, or visit our conveniently located Fort Pierce location.