Tire Rotation Service in Fort Pierce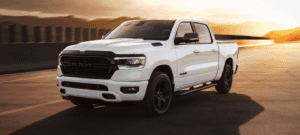 Are you trying to figure out how often you should receive a tire rotation and why? If so, we have your back at Arrigo CDJR in Fort Pierce. Our top of the line service center along with the incredible team members, will take great pride in sending you back out on the road with all of the confidence in the world.
How Often Should I Rotate My Tires?
The recommended time interval for a tire rotation service lies between 5,000-7,500 miles or on average lands around every six months. Your tires are the base and foundation of your vehicle so you want to hold onto them as long as possible. This knowledge is paramount for the sustainability of your vehicle in the future.
What Are the Benefits of Rotating Your Tires?
As the mileage and time keeps progressing through the days and months, your tires eventually go through wear from the streets and roads you drive on. The goal, as a mindful car owner, is to routinely check up on your tires after every recommended time interval passes by. The tire rotation service entails making sure that the wear is even across the board so you don't run into trouble down the road.
You don't want to be in a situation where you're driving to one of Florida's beautiful beaches and all of a sudden you're faced with tire or brake issues stemming from uneven wear on tires.
Our experienced team members at the service center will have your back while exuding patience, while getting the job done correctly.
Schedule A Tire Rotation Service in Fort Pierce, FL
A tire rotation is within the top tier of important automotive services to keep a keen eye on. If you are interested in a service or have any questions regarding a potential one, please contact us and schedule an appointment at Arrigo CDJR in Fort Pierce. We proudly serve drivers throughout the Ft. Pierce, FL area, including Vero Beach, Stuart, Port St. Lucie, and beyond.