Oil Change Service in Fort Pierce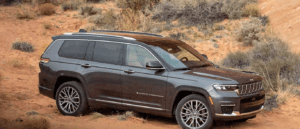 Need An Oil Change in the Ft. Pierce Area?
Are you about to embark on a road trip down the stunningly beautiful east coast of Florida but your oil in your vehicle is relatively low? Or have all those miles to and from work added up and it's time for an oil change? If so, we have your back at Arrigo CDJR in Fort Pierce. Our top of the line service center along with the incredible team members, will take great pride in sending you back out on the road with all of the confidence in the world.
Why Should I Get An Oil Change?
Your vehicle's oil is essential for the simple ability to drive from place to place. If you ignore the oil gauge, at some point it's going to spell trouble out on the road. Imagine going on a lengthy road trip or coming home from work in a classic Florida torrential downpour and your vehicle suddenly stops running. You will remain on an island until someone can come tow you.
The longevity of your car is paramount for your daily needs. We know the stress of owning a vehicle and we want to help in any way possible. We pride ourselves on giving your vehicle an advantage.
Why not avoid all of that by getting a premium service by our Mopar trained team members? Not only will your vehicle run smoothly, but other problems could potentially be looked at for possible resolution during your visit. Our bottomline is to have you leave satisfied with the job the service center has provided.
We can implement high mileage oil to allow you to not blink going forward for an extensive amount of time. Our service goes beyond the norm of simply adding more oil, it also entails being extremely detailed in the process by removing sludge, debris and contaminants. The eradication of these factors can seriously put your car in a great position.
Schedule An Oil Change in Fort Pierce, FL
The Arrigo CDJR Fort Pierce Service Center has your back with all of your automotive needs. If you are in need of a service, schedule a service appointment at Arrigo CDJR in Fort Pierce. We proudly serve drivers throughout the greater Ft. Pierce, area, including Vero Beach, Stuart, Port St. Lucie, FL and beyond.